Ballikayalar National Park – Private rock climbing tour for beginners and pros in Istanbul
Ballikayalar National Park is the place for rock climbing near Istanbul. With over 100 bolted sport routes from beginners to advanced and only about 1 hour of driving away from Istanbul city center. All on good quality limestone rock, therefore this area is the first developed sport climbing area in the country.
No previous experience is necessary to participate on this trip. Even if you've never climbed before, you'll be amazed by what you can achieve under the instruction of a qualified guide. Participants do not require any prior knowledge about belaying and tying knots. You do not even require any indoor rock climbing experience either. Throughout this trip you will be secured on a safe top rope.
Price per person (Max 5 people)
| | |
| --- | --- |
| Group of 1 | 90 EUR total fee = 90 EUR |
| Group of 2 | 75 EUR each person total fee = 150 EUR |
| Group of 3 | 70 EUR each person total fee = 210 EUR |
| Group of 4 | 60 EUR each person total fee = 240 EUR |
| Group of 5 | 50 EUR each person total fee = 250 EUR |
Price includes

Transfer (From Pendik Metro Station or Gebze Marmara Train Station and drop you off where we pick up)


Guiding fee


Climbing equipment
Details:
Fitness level required
Open to everyone
Where will we meet
Pendik Metro Station or Gebze Marmara Train Station. You will be picked up in these 2 meeting points. Please select one of the options below for your convenience when you book.


Trip Duration
Half Day
Offer Period
The area is suitable for climbing year-round, the March-June and September-November periods are considered optimal.
Ballikayalar National Park Address
Baris Cd., 41400 Gebze/Kocaeli
-Google Maps-

Notes:

• Entering the park is free.
• Please bring your own snacks and water. There is no restaurant, jusr two small huts offering tea & coffee and basic food. The nearest basic grocery stores (a101, bim market) are in Tavsanli Village, a 5-minute drive from Ballikayalar Park.
• Please, bring sun protection cream, comfortable clothes, shoes and thin socks
• There is a toilet in park entrance but not comfortable (lights, water and soap are sometimes not available).
• For those who want to extend the climb to more than a day, camping is also possible in the park. Please notify us in advance so that camping equipment such as tents, stow, etc. and shopping for food can be arranged.
• The canyon has a natural lake and small waterfalls which we love to swim after a long day of climbing. So its good idea to bring your swim suit and towel along with you if you would like to swim.
• In climbing we use some commonly accepted calls to communicate between belayer and climber. Best to take a look at these short commands in advance for a better understanding and communication on the rocks.

Ask Guide Availability:




We recommend you to check guide availability for your desired date via Whatsapp before booking. Sönmez Erkaya Whatsapp Number: +905553188029
Booking:
About the Guide – Sönmez Erkaya
Mountaineering Federation of Turkey Trainer (3rd tier certification), Sport Climbing Trainer, Referee and  Route Maker (2nd tier certification),  He has Emergency First Aid and Rescue certifications, Rafting Trainer and Diving certifications. He has been guiding since 2008.
For many years, he has been continuing mountaineering and rock climbing together. There have been activities in almost all mountains of our country and abroad as follows…
Agri, Resko, Suphan, Aladaglar, Kackarlar, Erciyes, Hasandagi, Sultan Mountains, Giden Gelmez Mountains, Ilgaz, Uludag, Erek, Palandoken, Bolkarlar, Dedegol, Taurus Mountains etc.
Abroad… Korjenevskaya, Ismail Somoni (Ex-name Communism), Peak Lenin, Khan Tengri, Kilimanjaro, Demavend, Elbrus, Kazbek, Mont Blanc, Materhorn, Jungfrau (first Turkish climb), Wissechijen (first Turkish climb).
in 2018 he joined Turkish Alpine Club's National High Altitude Climbing Team and completed climbing of Korzhenevskaya (7105 m) & Communism peak (7495 m.) successfully.
He is still an instructor and mentor in many institutions, organizations, schools (universities, colleges), associations, sports complexes. His interviews, articles and news have been published in some magazines and newspapers. Rock climbing, education and teaching programs have been broadcasted on nearly 10 TV channels. In places like Ballikayalar, Harmankaya and Zekeriyakoy, he has opened nearly 70 sports routes in climbing sectors.
He is the founder and chairman of Klosdag mountaineering club. He is a father to a girl. The philosophy of himself is based on the principle of "learning and teaching…" He continues his work and development actively.
Photos/Videos From Our Guests in Ballikayalar
{"slidestoshow":3,"slidestoscroll":1,"dots":"true","arrows":"true","autoplay":"true","autoplay_interval":3000,"speed":300,"loop":"true","lazyload":""}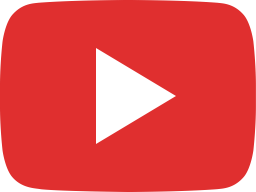 Our Guest Guido From Netherlands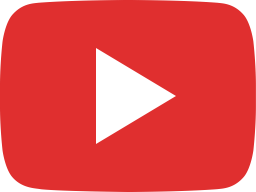 Our Guests in Ballikayalar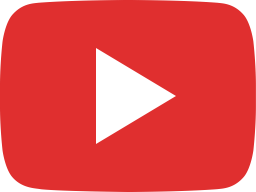 Our Guest Andrew from Ireland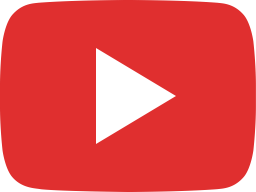 Our Guests Anouk From France and Myrthe From Netherlands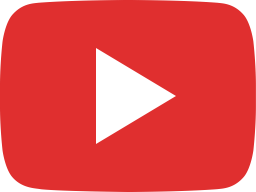 Our Guest Jeniece From USA